Power Your Business With SaleQuick
Create your free account in minutes and join the thousands of businesses using SaleQuick.
Enable Your Business With The Pax A920
SaleQuick makes accepting payments easy! Our SaleQuick platform was designed to empower business owners with the power of high tech payment processing with the ease of use that anyone can easily grasp. At SaleQuick we are a fan of the Pax A920 and we have designed our solution with it in mind. With the Pax A920 you can take card present, mobile payments, and much more. The Pax A920 has gotten its rep for it's aesthetic appearance and we thought it was the perfect pair to SaleQuick's sleek and intuitive platform.
With SaleQuick's Pax A920 Card Reader Terminal you can process payments no matter where you are. The Pax A920 also has a whole host of really awesome features – these include an app store, a built in thermal printer, versatility, 10 hour battery life, and more! You can see some more of the unique features below.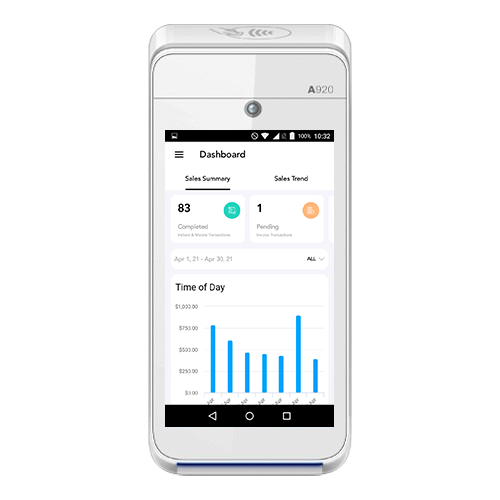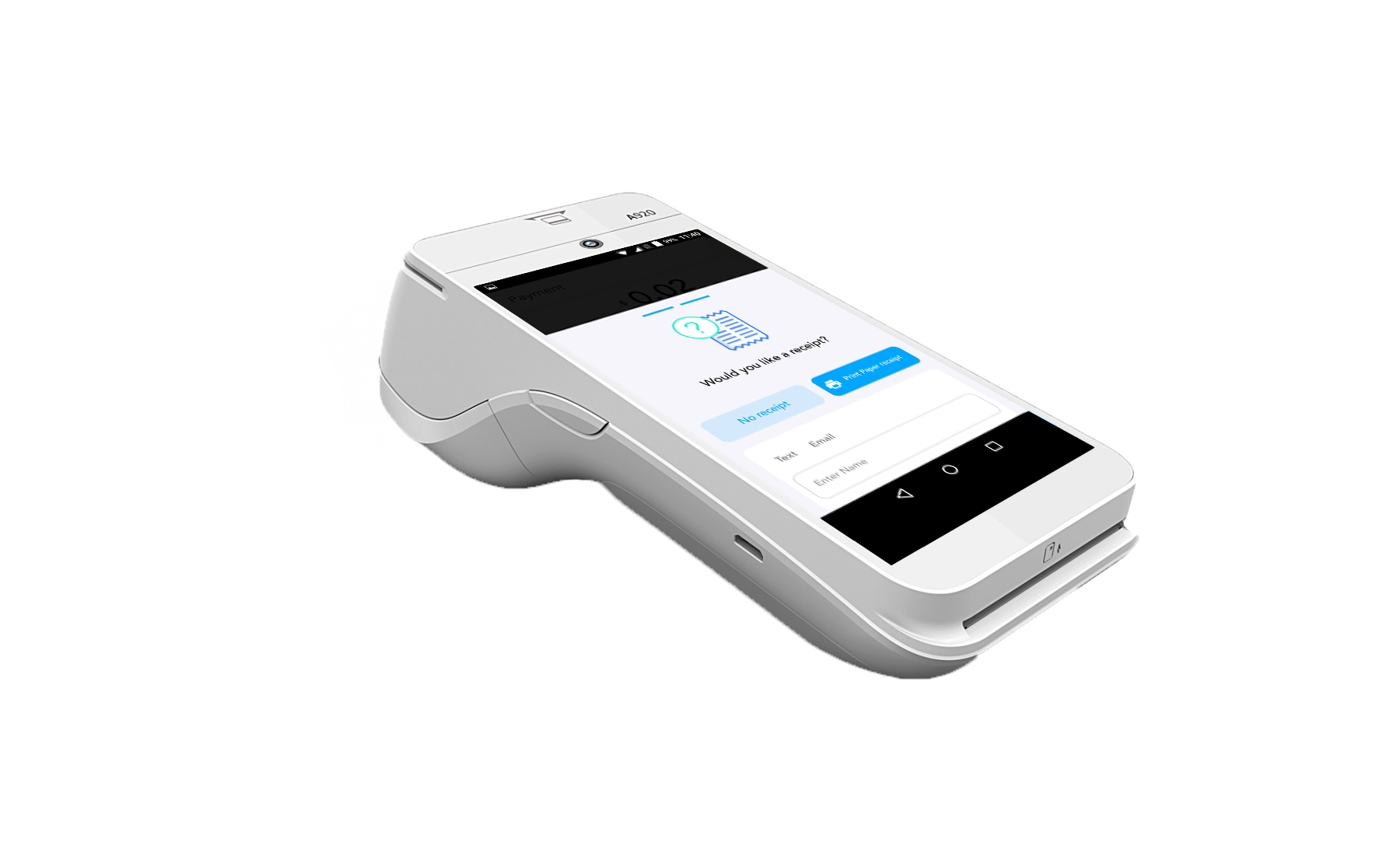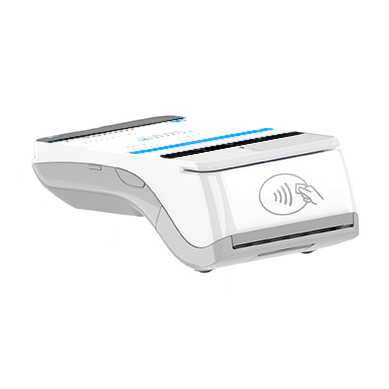 Versatile in Any Payment Scenario
The Pax A920 is great because it has built-in 2G, 3G, 4G, Bluetooth and it can connect to wifi!
This allows for versatile use. Some scenarios we've seen our partners use are:
Really you can use the Pax A920 anywhere you would like.
The Pax A920 has some pretty cool features that we always like to mention. The coolest part is that these features come 'out of the box'.
Built In Thermal Printer

Front Facing and Back Facing Camera so you can read barcodes

EMV and NFC payment acceptance
The Pax A920 can accept all major credit & debit cards and can process Mobile Payments via mobile wallets – such as ApplePay, Google Wallet, Android Wallet and more.
Here's a list for you.
NFC contactless for mobile and wallet payments

Electronic signature capture

EMV chip

Magnetic swipe

QR code scan
Process Credit and Debit Cards
You can process all forms of credit and debit card brands included but, not limited to:
Visa

Mastercard

Discover

American Express

And More
If you are going wireless then you always need to be cautious of battery life. Luckily, the Pax A920 has a 10 Hour Battery Life.
The new age design of the Pax A920 just looks great and is a great level up if you are still using the same ole dusty card reader.
The Pax has an App store. The PAXSTORE is an app store that can help you customize your experience with the Pax.
Essentially, the apps enable you to easily customize your Pax to fit the exact needs of your business.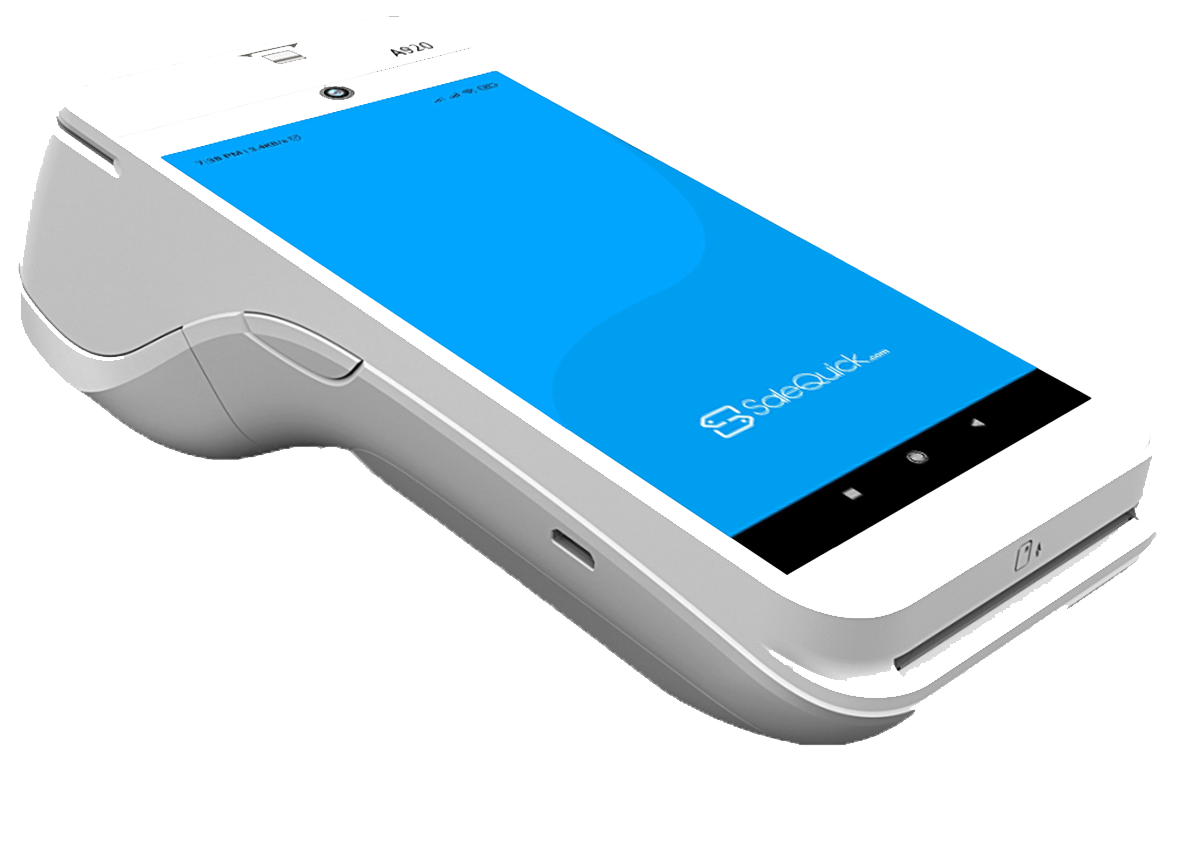 Use Seamlessly with SaleQuick
We designed the SaleQuick solution with the Pax A920 in mind. If you are a SaleQuick user then all data and payments processed through the Pax A920 seamlessly enters into the platform for your review. To view this data and trends you can access with your visual dashboard.
Rest assured that all SaleQuick payments are PCI compliant and completely secure. We value you and your customers' privacy and we work hard to protect it. We encrypt all of the data on our platform.
Don't worry about small hidden fees that rack up on your monthly bill. With our transparent and consistent pricing you know exactly what you are paying for and how much.
Getting started with SaleQuick is simple. We have 4 steps to identify if you are a good fit for our solution and if you are get you seamlessly onboarded.
Customers want a quick way to pay their bills and invoices. SaleQuick allows you to give your customers the best payment experience possible.
Don't worry about small hidden fees that rack up on your monthly bill. With our transparent and consistent pricing you know exactly what you are paying for and how much.
It's your money and you want it now! Hope you got that reference. SaleQuick has fast bank deposits that get you your money quicker.
Using SaleQuick made my business more efficient, hands down. They provide services that I used to have to work with several different providers for. Now it's all centralized, the customer support is outstanding, and the products are all user-friendly.
Payment processing can be a huge pain to deal with, I know because I've dealt with difficult payment processing solutions. SaleQuick makes it easy; the app is easy, the setup is easy, the whole process has been seamless. I'm a huge fan.
Get Started with SaleQuick Today
At SaleQuick, we provide a service that is both transparent and consistent. With our credit and debit card processing solutions, you can streamline your business into the future with ease!
Our continuous employee training ensures all of our staff are experts when it comes to assisting you in any way possible – no matter what question or concern you may have at your fingertips.
Sign up today for a one on one consultation and demo.